Manufacturing/Automation
Manufacturing/Automation and Warehousing
Automation
The Fiab is a fully automated, ten station turntable which is fed by robotic stations. We also have Colpitt and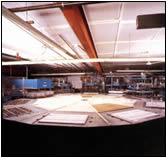 Kiefel in line machines as well as numerous turntables. These are among the fastest and most automated machines in the industry. This equipment will run your large quantity orders quickly and efficiently.
Heat Sealing & Thermoforming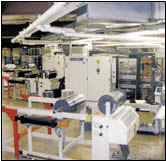 High speed and high tech thermoforming insure your products will be manufactured to your exact specifications and shipped to you on time. All our products are made from high quality materials such as PVC, Flocked PVC, APET, PETG, ABS, HIPS and Modified PET. Our large automated lines can run multiple-up tooling at high speeds, allowing us to meet your ship date for large quantity orders.
Engineering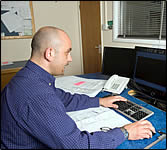 Our Engineering Department is equipped with the most efficient and up-to-date Computer Aided Drafting and Design System. Custom products are designed by our engineering staff on the newest release of our Auto-Cad system. Using a plotter, we can give you accurate drawings before making molds or other tooling. Once we receive your approval, the drawings are sent to our Tool and Die Department.
Tool & Die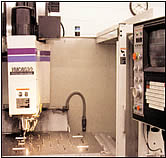 Our in house tooling department has a full-line of equipment to manufacturer new tooling or to modify or repair existing tooling. Our Robotic CNC (Computer Numerical Control) mills will ensure your exact specifications and our machinists will have your tooling completed faster than anyone in the industry. With all our automated capabilities we guarantee you will be pleased with our delivery times.
Warehousing & Inventory Management Services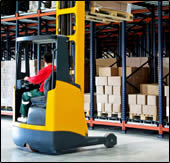 We are proud to offer our customers free warehousing and inventory management services. As a contract packaging manufacturer, we will store several months of inventory for our clients at no charge until the product ships out of our facility. This saves your company significant money by allowing you to free up space in your warehouse. In addition, your company is not paying for inventory of product that it's not using.
We also provide free, up to date inventory stock status reports and inventory management services. CCI will even procure all the raw material costs up front for your company, and pass those savings along to you with a locked in price contract guarantee for a specified period of time.
Our 99% on time shipping rate assures our customers that their scheduled release of product will ship the same day. In the event your company experiences an increase in sales for a given month, we will always have extra inventory available to meet your requirements. We are the best in the business!